What a wonderful day we had as a family on Saturday!!! One of Sarah's biggest dreams came true today….no, she didn't become one of the Disney Princesses and meet prince charming and get married an live 'happily ever after' – as she tells me she will one day….but she DID get to ride a horse!
In preparation for this day, I asked her what color she thought the horse would be, and in her very sweet and completely serious tone of voice she stated, "PINK!" 😀
Well, the horse wasn't pink, but he was a pretty amazing and VERY gentle guy!
Meet Frasier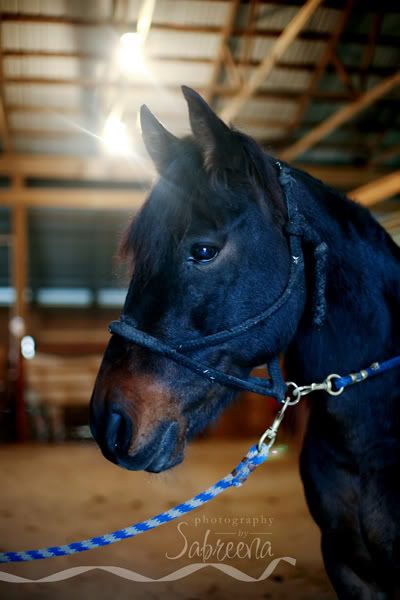 Sarah falling completely in love with Frasier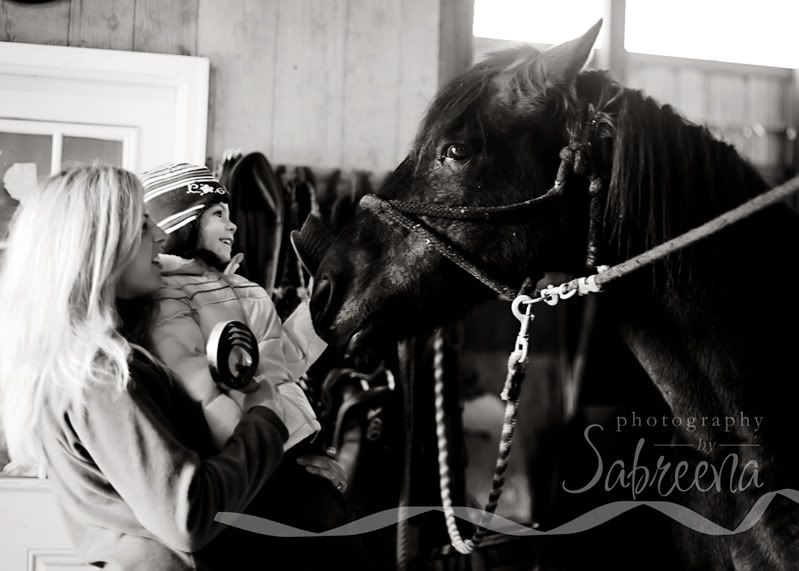 Getting use to riding with help from Tyler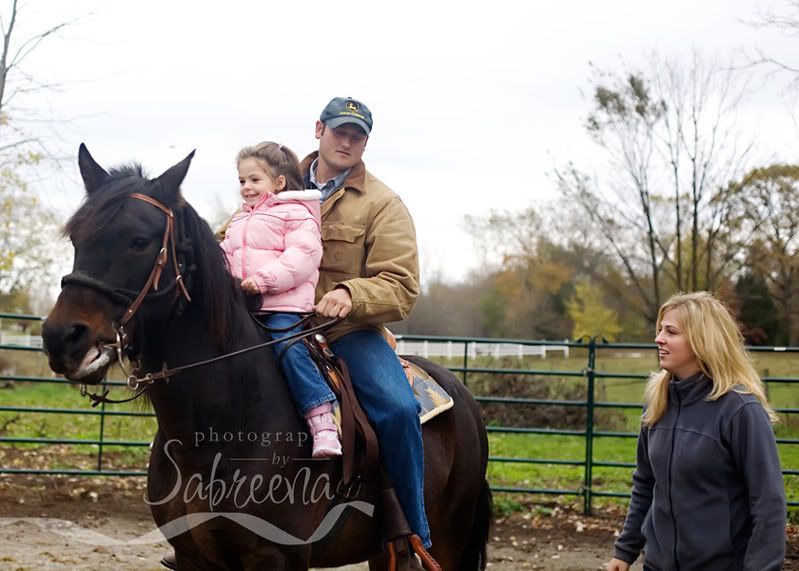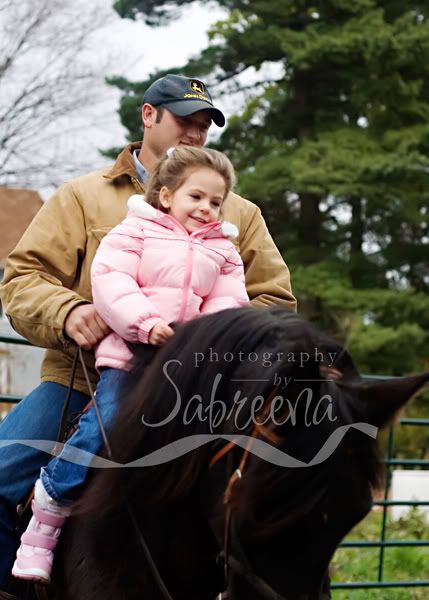 And finally getting to ride all by herself!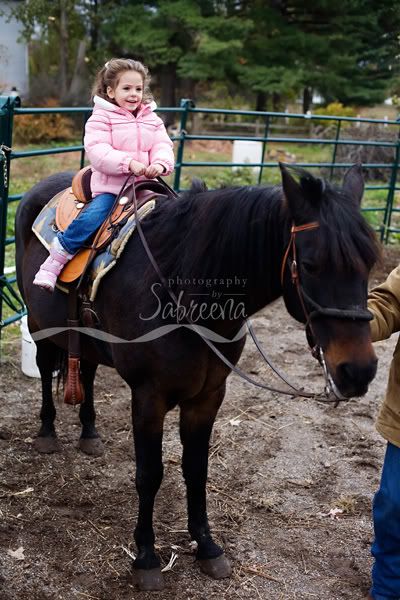 Notice the look of pure joy on her face in every single one of these shots?!? It was an amazing thing to watch. And in case you were wondering where Shay is (who will be 1 on Tuesday by the way 🙁 ) She was in the barn being entertained by the barn cats! 🙂
I also did a few engagement photos for Matty and Tyler, but I will save those for their own special post.